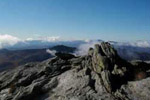 Travel Directions: This is an undeveloped State Park. See the website for designated parking areas.
---
3504 Camels Hump Rd 111 West St. Duxbury, VT 05452
Phone: (802) 879-6565
May 30 to October 15
Email:
Web: https://vtstateparks.com/camelshump.html
Rental Units:
Amenities: Pets Welcome
Recreation: Hike & Bike
Nearby Cities / Towns: Waterbury, Montpelier
Description: This is an undeveloped state park. Primitive camping is allowed only in the lower elevations and away from trails, roads, and water, in accordance with the state primitive camping guidelines. Otherwise, overnight camping is permitted only in Green Mountain Club shelters and lodges, and at Hump Brook Tenting Area.