For generations, visitors and locals alike have considered Vermont as much a place in the heart as a place in the mountains and the 'heart' of Vermont is truly showcased in this central region. Here agriculture and sustainability are the life blood ingredients of the working landscape and its bounty of products is diverse, from award winning cheddar and ice cream to iconic maple syrup, handcrafted wood furniture, and quarried marble.

Farms and fields align with small towns as the Connecticut River lazily meanders along the eastern border of the state providing access points for fishing and boating. Quechee Gorge, known as "Vermont's Little Grand Canyon," imparts a dramatic visual on visitors while scenic Route 100, fondly termed the Skier's Highway, meanders along the mountain ranges from Mount Ellen to Killington then southward to Okemo. The Long Trail, Vermont's end to end hiking journey, parallels Rte. 100 to the west crossing the mountain peaks as the Appalachian Trail branches off and winds easterly to the Connecticut River. Pack a picnic lunch with homemade goodies from a nearby country store, then spend a day exploring Lake Pleiad and the Middlebury Gap, and the Robert Frost National Historic Landmark and rustic wooden writing cabin where the famed American poet found his inspiration.

Throughout the summer and fall, visitors will find numerous craft, art and antique shows, flea markets, agricultural fairs and field days, and theatre on the green happenings in this region. A visit to Montpelier, the smallest state capital in the country, may inspire a tour of the Vermont History Museum where the "Freedom & Unity: One Ideal, Many Stories" exhibit details Vermont's past and people from 1600 to the present day. Or stroll the historic grounds of Plymouth Notch, virtually unchanged since the early 1900s. This rural Vermont village includes the homes of President Calvin Coolidge's family and neighbors, an authentic general store, church and cheese factory, still making cheese using the original 1890 recipe, and the 1924 Summer White House office.

State and private campgrounds in this region are varied and plentiful, from the smallest with primitive sites or integrated within a working farm, to the larger resorts with all the amenities, including lake access for refreshing opportunities to swim, fish or boat and evening campfire reflection of a sunset over the water's shore. With nature as your backdrop, the central Vermont region boasts plenty to do for those who love to keep moving. Bicyclists can follow scenic back roads through quiet villages, or explore the mountain trails at numerous offseason ski resorts. There's hiking, paddling, bird-watching, and rock climbing, corn mazes and adventure races, and even four wheeling ATV tours.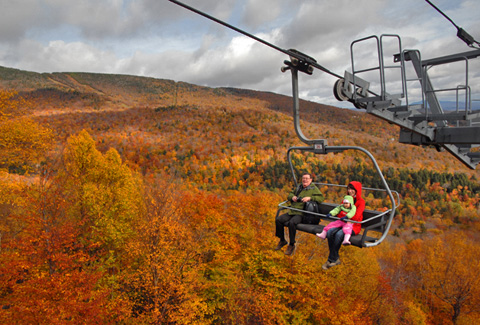 Sugarbush Resort
Summer at Sugarbush opens a world of opportunity. Amidst winding streams, rolling pastures, and a pristine mountain forest, the Sugarbush Resort Golf Club offers a breathtaking, scenic golfing experience. Hiking, lift rides, mountain biking and disc golf are offered daily via the Super Bravo lift, in addition to zip line rides, swimming and a bungee trampoline for all ages.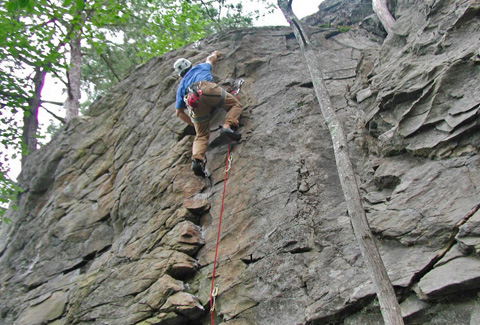 Vermont Adventure Tours
Vermont Adventure Tours offers private guided trips, prescheduled courses with open enrollment, and group programs. All of the courses and activities can be custom-designed to the participant or group. Different activities can be combined to form multi-day trips, or multi-event programs. Types of tours include rock climbing, kayaking, paddling, mountain biking, and more.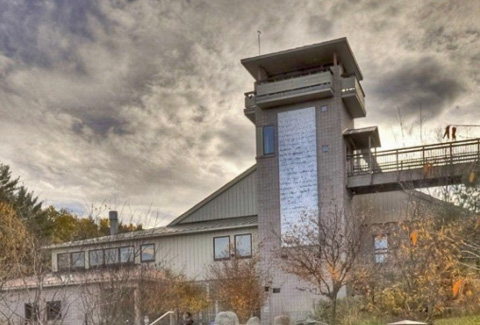 Montshire Museum of Science
There's something for everyone at the Montshire — interactive bubble stations, the region's largest collection of moths and butterflies, wildly creative Rube Goldberg devices, a tank where live trout swim, the topological puzzles, a colony of leaf-cutter ants, 100 acres of trails, outdoor exhibits, a Woodland Garden, Science Park, a walking tour of the solar system, and the most intelligent water park in New England.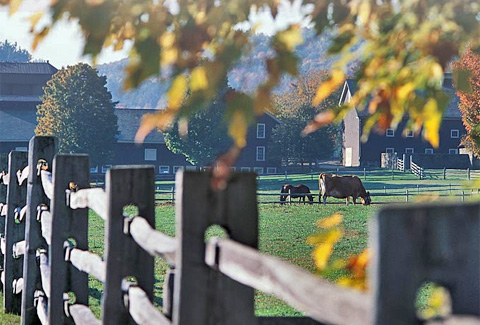 Billings Farm & Museum
Explore one of the finest operating dairy farms in America and a museum of Vermont's rural past – your gateway to Vermont's rural heritage. Get to know our Jerseys, sheep, horses, oxen, and chickens through interactive programs and activities. Explore the barns and calf nursery and watch the afternoon milking of the herd. Visitors will experience a first-hand sampling of actual farm work, animals, and agricultural processes.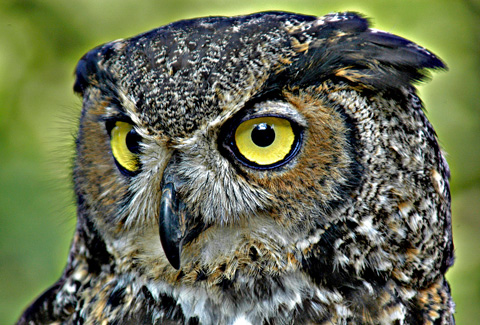 VT Institute of Natural Science
The Vermont Institute of Natural Science (VINS) is a nonprofit, member-supported, environmental education, research and avian rehabilitation organization headquartered at the VINS Nature Center in Quechee, Vermont. Open year-round, the 47-acre campus, adjacent to Quechee State Park, features 17 state-of-the-art raptor enclosures, 4 exhibit spaces, 2 classrooms, and ¾ miles of interpretive nature trails.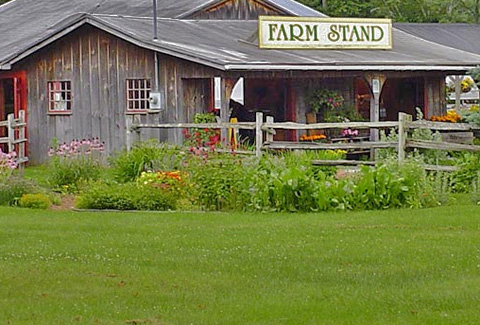 Cedar Circle Farm
Cedar Circle Farm and Education Center offers guided or self-guided educational farm tours. The Farm also offers popular activities to engage in agriculture like Flower Search, Insect Safari, Grow Your Mind, Seed Safari, Watch It Grow, Dig Pluck and Process, and Harvest Activities. In the fall, take a tractor ride to the pumpkin patch and pick the biggest pumpkin you can carry.