Welcome to Northern Vermont – a place that's always gone its own way, for people who like to go their own way. Venture up and you'll be surprised at what you'll find. On the region's western edge, along the shores of Lake Champlain, you'll uncover Burlington: the state's largest, most lively city, chock-full of microbrews, the arts and marketplace shopping and events for every interest almost every weekend. Vermont's largest body of water plays host to man and fish alike, so if you thrive on water sports you'll delight in sailing, swimming, fishing and floating on Lake Champlain with the summer sun shining overhead. Weekly farmers' markets get visitors closer to the locals, and many restaurants in the area feature seasonal produce, artisan cheese and local wines in their offering well past the harvest season.

The western side of the mountain range reveals even more lakes and beautiful agricultural scenery with mountain views from every vista. Mount Mansfield, Vermont's highest peak, reigns supreme and challenges day trippers as well as Appalachian Trail through hikers while Camel's Hump lounges in wait of those who seek to connect the mountain peaks.

Ready to explore the other end of the spectrum? Drive an hour or two east and you're deep in the heart of the Northeast Kingdom, the state's least developed and most remote region. On the eastern side of the Green Mountains, the Kingdom consists of three rural counties boasting lakes, ponds, rivers and streams for days filled with plentiful fishing, silent exploration in a kayak or canoe, or motor boating. Beaches and parks encourage picnicking and a lazy afternoon of reading the likes of Vermont author Howard Frank Mosher whose stories are born from this region. Road and mountain bikers will uncover Kingdom Trails, some of the finest routes and trails of varying length and skill level nationwide. Or, splish splash your way to Jay Peak Resort's Pump House - an indoor water park where you can surf, climb, or float the Big River. And, if you want to tee it up, there's a variety of golf courses to challenge every enthusiast's game with the potential of a random moose monitoring your backswing.

One of the most laid-back things to do is just to drive and explore Northern Vermont's mill towns, covered bridges, grand Victorian architecture and Civil War history with no real destination in mind. The province of Quebec is close by, so a day trip to Montreal is easy, and you're back by the nightly campfire. Visitors will find every kind of campground for their stay, satisfying the need for a relaxing vacation or an invigorating adventure, in Northern Vermont.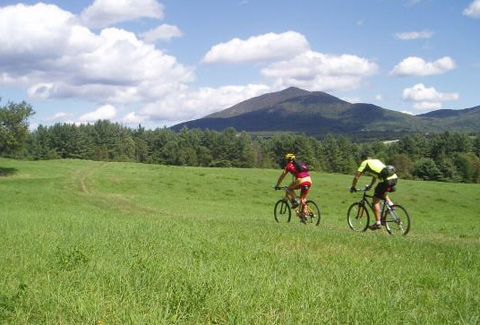 Kingdom Trails
Kingdom Trails are a multiple use trail system unlike any other and recently voted Best Mountain Bike Trail Network in North America by Bike Magazine in their annual Reader's Poll. The non-motorized trails are open year-round with opportunities for all levels of ability, inclusive for mountain biking, hiking, trail running, nordic skiing, and snowshoeing.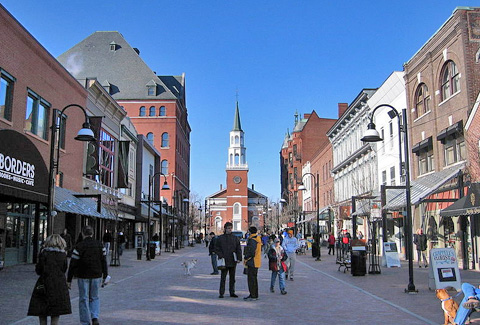 Burlington
Burlington is Vermont's largest city, built on a hillside overlooking Lake Champlain, and attracts visitors who enjoy the juxtaposition of college-town sophistication with idyllic rural beauty. The city is rich in opportunities to enjoy arts, music and culture. The brick-and-cobblestone lined Church Street Marketplace is a popular destination for shopping, a leisurely walk, or a cup of hot coffee.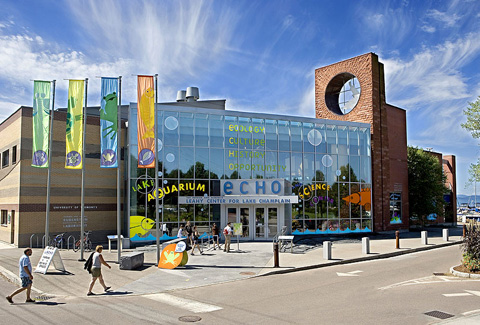 Echo Lake Aquarium and Science Center
ECHO interprets the ecological, geological, biological and cultural history of the Lake Champlain Basin through a large number of permanent and changing exhibits such as the Awesome Forces Theater, FrogWorld, the Beluga Whale Dig, an Atlantic tide pool touch tank, miniature working lighthouse, and much more.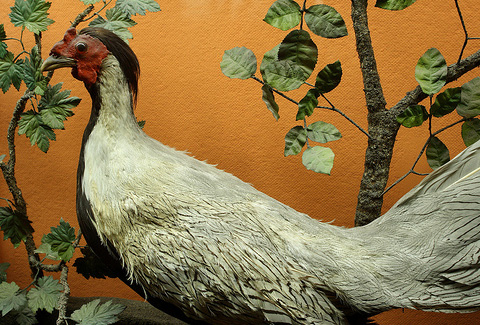 Fairbanks Museum & Planetarium
The Fairbanks Museum & Planetarium is one of Vermont's true treasures, with more than 175,000 items in its permanent collection, including natural science specimens, historical artifacts, and ethnological treasures. Changing exhibits reflect upon art, technology and the culture of Northern Vermont. The Planetarium is open to the public.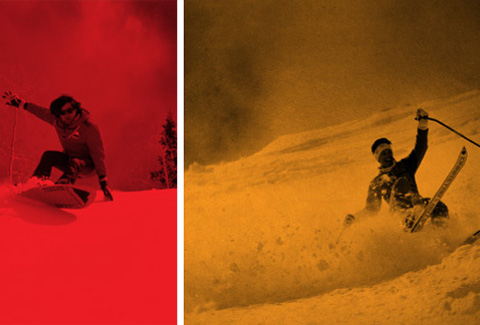 Vermont Ski & Snowboard Museum
The VTSSM's entire collection is divided into seven areas: ski equipment, ski clothing, mechanical equipment, Vermont Ski Area/Ski Vermont items, 10th Mountain Division, fine art, and related Library and Archival materials. The museum has many exhibits featuring the rich history of skiing in Vermont, and also maintains the Hall of Fame of athletes, pioneers and special contributors to the history of the sport.